Fun Bath Time Activities Your Kids Will Love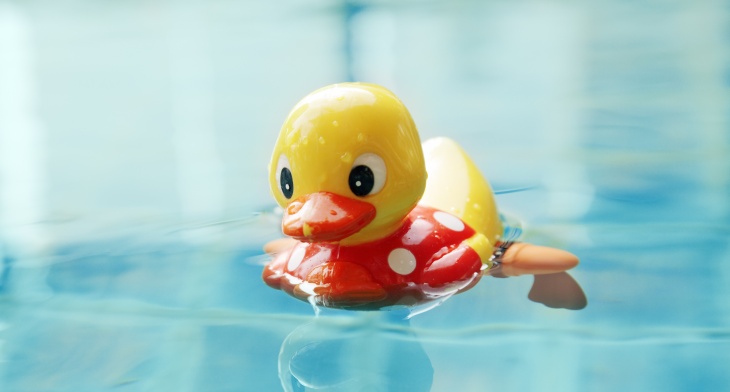 Bath Activities – Fun for Kids of All Ages
For some families bath time is a struggle. It involves pleading, begging and sometimes even bribing your little one, just have a shower.
It doesn't have to be this way. In fact, you can make it so fun that your kids will love bath time!
Put an end to the constant bath time battle, these activities are guaranteed to make your kids want to soak in the tub!
Coloured Water
With the simple addition of food colouring and your child's imagination your bath tub can become so many different things. Let your little one pick their favourite colour and use that as an incentive to get washed!
Ice Cube Surprise
Who doesn't love surprises? Ice cube surprises are so easy to make yet get the best reactions from kids.
Fill your ice cube trays, small cups or even shaped muffin tins with coloured water and a little something extra inside. This could be a small dinosaur, Shopkins / Trashies, water balls, links, etc. *Use only age appropriate items.
As your child plays and splashes in the bath or shower and chases the ice cubes around, the water will melt and their surprise will be revealed. Just imagine the excitement!
Foam Shapes
Incorporating foam shapes into bath time is not only fun but it can also be very educational. When craft foam is wet, it sticks to the tub and shower screen glass. This allows young children to enjoy sticking and removing the foam around the bath and begin letter, shape and colour recognition. Preschool and primary school aged kids can use them to improve their spelling.
The best thing about this for parents is that it is very cheap! You can find these foam pieces at your local craft store and $2 shop.
Bath Bombs
You had them as a kid, you probably still use them now so why not add a little extra fizz to their bath? If you are really keen and want to make it even more fun, you can help them make their own!
You can even get bath bombs that when dropped into the water and begin to fizz, little love hearts, stars and glitter are also released into the water. While these ones are extra fun they could possibly be counterproductive if you want them to get clean.
You may also like: Other articles by Kell
Bath Tub I-Spy
Just like the books, kids love finding the hidden objects. What is hiding beneath the bubbles?
Add water friendly toys, cups, washers, foam shapes, robo fish and anything else you think the kids might like. Swish them around and then as you say an item, they find it under the bubbles. Kids love playing bath tub I-spy!
Paints
Have fun with colours and let them get artistic. There are so many great choices for painting in the tub. These include:
• Water colours – You know the ones, add a little bit of water and you have yourself a modern day Vincent Van Gogh.
• Shaving cream paint – Mix shaving cream and a drop of food colouring and stir. Your child can either paint with a brush or their hands. Be prepared for some shaving foam beards as well!
• Bath crayons – These are amazing! Just like your standard crayons these draw but thankfully they are designed for children to create masterpieces in the bath. This means they are easy to clean off when the kids are finished drawing.
Water Wall
If you really want your kids to enjoy the bath /shower, set up a water wall. You can do this by taping funnels and tubes / pipes to the shower or tub wall and watch the water flow back through to the tub.
The only problem you will have with this activity is that you will struggle to get them out of the bath.
Bath Toy Fishing
A DIY take on the classic carnival show game; fill the bath with rubber ducks and let your child fish them out with a butterfly net. It is simple yet so much fun!
Bubbles
It isn't a bath without bubbles! Make it extra bubbly so they can have Santa beards, cone heads and still have enough that they can clap clusters of bubbles into the air.
With these activities your child will be begging you for bath time because it is more than just 'splish splash' exciting; bath time can be so much fun. Not to mention you win as well because your child is sparkling clean!
How do you keep bath time fun for your kids?
Kell Kelly