5 Essential Products for Second Babies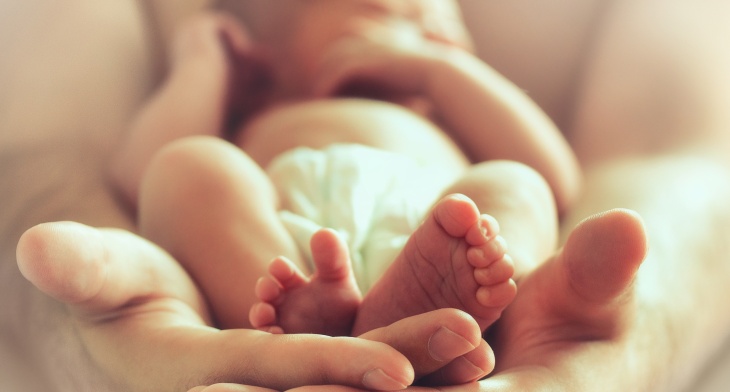 There I was, 8 months pregnant with my second baby feeling confident and prepared until I realised I didn't have half the things I actually needed for when the new baby arrived!
I assumed that I'd already have everything I needed as my first child was only two and I'd kept everything of hers. I expected another girl, I got a boy, but that's another story.
It was only when I really thought about it that I realised that there were still some absolute essentials I needed to consider getting before my second baby arrived and here they are:
1. Nappies and Wipes
Let's start with the obvious ones! My first baby was out of nappies at this stage so stocking up on Newborn disposable ones, or cloth nappies, was essential. I wouldn't recommend buying too many in Newborn size though as you don't know how big your baby is going to actually be until they appear.
2. Somewhere to sleep!
We opted for a co-sleeper and went with a slightly different version of the one we had used with my first baby – the Fisher Price Rock & Play Sleeper. My first baby had reflux so the slightly elevated sleeping position of this co-sleeper was ideal for her. Plus it can fold up so travels really well or you can put it away when not in use, move around the house etc.
3. Swaddles & Blankets
We loved the SwaddleMe swaddles the first time and we still had a lot of left in great condition. To help my first baby sleep better, we 'double swaddled' her in a muslin square with the SwaddleMe on top and I highly recommend this method for babies who like to be snug.
4. Double Stroller
If your babies are going to be close in age like mine were, this was a lifesaver. You could also add a 'buggy board' on to your current stroller though if one is available.
You may also like: Other articles by Mim
There are definitely more I could add to this list, for example any breastfeeding equipment or bottles for formula – babies have to eat!
We had plenty of neutral clothes carried over from my daughter and still had items like a nappy bag and car seat. We really did our best to not buy too much second time around as there was so much we got first time that wasn't needed.
I remember my list for my first baby was so much bigger - about 10 times this!
Is there anything above that you didn't bother with second time around? Or anything you'd add to the list?
Mim Jenkinson