Planning a kid's party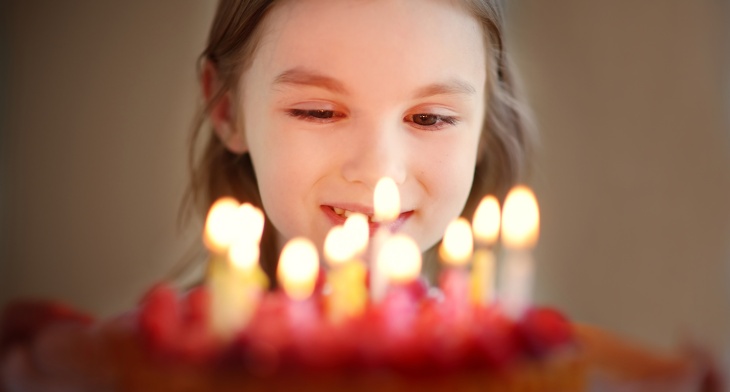 Kid's parties can be lots of fun, but they can also be a lot of hard work. Quite often I'll get to the end of a party and say "we are never doing that again!" But having a plan and preparing as much as you can in advance can help the day of the party run much more smoothly, and give you a chance to actually enjoy it.
Here are some of the things you might want to consider when planning your next kid's party.
Theme
Having a party theme is certainly not essential, but it can make your party planning a bit easier. You could choose a specific theme, like 'Frozen' or 'Super Heroes', or you could make the theme based on a colour combination, or simply make it a 'dress up' party. The party theme can extend to the invitations, decorations and even the food. You can even buy themed party kits where all of the work is done for you.
Guest list & invitations
Before you set the date, make sure important family members and your child's best friend(s) are available to come, and send out the invitations at least a month in advance (more if you can – kids these days have hectic social lives!). Give people an RSVP deadline, and if they don't get back to you before then, give them a little prompt. You really need to know how many people to expect!
Location
Where are you going to have the party? Do you have space to do it at home? Will you book a community hall? Have it in a play centre? A restaurant or fast food place?
There are loads of options available for out-of-home parties, and your options are really only limited by your budget (and your child's preferences). You'll need to book well in advance for most places, so keep that in mind.
If you decide to have the party at home, make sure you have a wet weather plan, and have also considered things like having plenty of parking for guests, and that you've safety-checked your house and backyard before the big day.
Entertainment
Face painting, petting zoos, disco parties, karaoke machines, magicians, clowns... the list of party entertainment available is endless, and again will come down to your budget.
If you do want to book some entertainment, you'll generally need to do it several months in advance, as they book out quickly. We have a face painter in our local area who is booked out a year in advance. A year! I think I'm in the wrong business ;).
Games / Activities
The games and activities you plan for the party will depend on the ages of the children, and the space you're having it in. For younger ones, classic party games like pass the parcel, musical statues and pin the tail on the donkey (or pin the crown on the princess!) are always popular. Older kids might like to do a scavenger hunt, have a balloon animal making competition, or whack a piñata, in between stuffing their faces with cake.
Decorations
Balloons are a kid's party essential, but beyond that you might also like to put up some bunting, throw some streamers over the clothes line, or hang some pom poms around the room. If you have a theme then that will probably dictate your decorations – for example, blue and silver balloons and fake snow for a Frozen party, or multi-coloured streamers for a rainbow party. If you don't have the time (or the lung capacity) to blow up lots of balloons, you can always order some pre-filled helium balloons and just pick them up on the morning of the party.
Allocate chores
Give your adult guests some jobs to do on the day, to help you out and keep everyone engaged and involved. Guests can help run games, take photos, serve drinks, clear plates and be on 'rubbish patrol' as presents are opened and wrapping paper goes flying.
Food and drink
If you can, pre-prepare as much of the party food as you possibly can in the days leading up to the party. Plan out your party menu so you know you've got something for everyone, and check with your guests about any food allergies.
If your party is happening across lunchtime then you'll need to serve something more substantial than fairy bread and chips. You won't want to be slaving in the kitchen while the party is in full swing, so think about what you can make beforehand, and either just pop it in the oven to warm it up, or serve it cold. Also consider whether parents will be staying or not – are you just feeding kids, or will grownups need something to eat too?
Mini pop-top bottles of water are a great solution for kids' parties – write each kids' name on their bottle to minimise the spread of germs!
The cake
The cake is definitely something you can pre-prepare, or even buy from a shop. The cake might match your theme, or could be something else your child has requested. Make sure you've got enough room in the fridge for it, and that you've got the right number of candles and something to light them with.
Often kids are too full of party food to bother with cake at the end of the party, so it's a nice idea to pack up a piece of cake for each guest to take home with them.
Party bags
Triple check the number of kids coming to the party, and make sure you've got a couple of extra party bags made up just in case kids turn up who haven't RSVP'd. And make one for the birthday boy or girl too – I made that mistake this year and had a very upset birthday girl at the end of the party! You can pack the party bags a few days in advance, just make sure you keep them out of reach of any inquisitive fingers!
Gifts
Some families like to open gifts as their guests arrive, and others put all the gifts on a table and open them after the party is over. Whichever way you decide to handle the present opening, as your child opens each gift, make a note of who gave it to them, so you can send them a thank you message later on.
Thank you notes
Send out a thank you message –a handwritten note if you're so inclined, or an email or text message will suffice – thanking your guests for coming, and for their gift. People have taken time to choose a gift for your child and given up part of their weekend to come to your party, so a thank you is always well received.
But the most important advice for any party – HAVE FUN!
What are your top tips for planning a kid's party?
Rachel McDougall